SAVE THE DATE – RESIDENT and LINDEN SNOWBALL SHOWDOWN!
Holidays have traditions – the gathering of families, the giving of gifts, the food and merriment, and – in our case – the Linden/Resident Snowball Showdown! This is your chance to arm yourself with some sweet snow-slinging artillery, take to the sparkling ice, and attack your friends, fellow Residents, and some Lindens with snowballs galore! But, you had better be prepared to get pummeled in return, because much of the joy of the holidays is giving – even if that means giving someone a snowball sandwich when they are least expecting it. Join us at the Snowball Fight Arena on Friday – December 15th from 11 am to 1 pm (SLT) and prepare to get pummeled!
Take a break from checking off your list, and have some fun at Winter Wonderland !
Settle in with a warm beverage and your favorite blanket, because we have a trove of twinkling winter treats to share.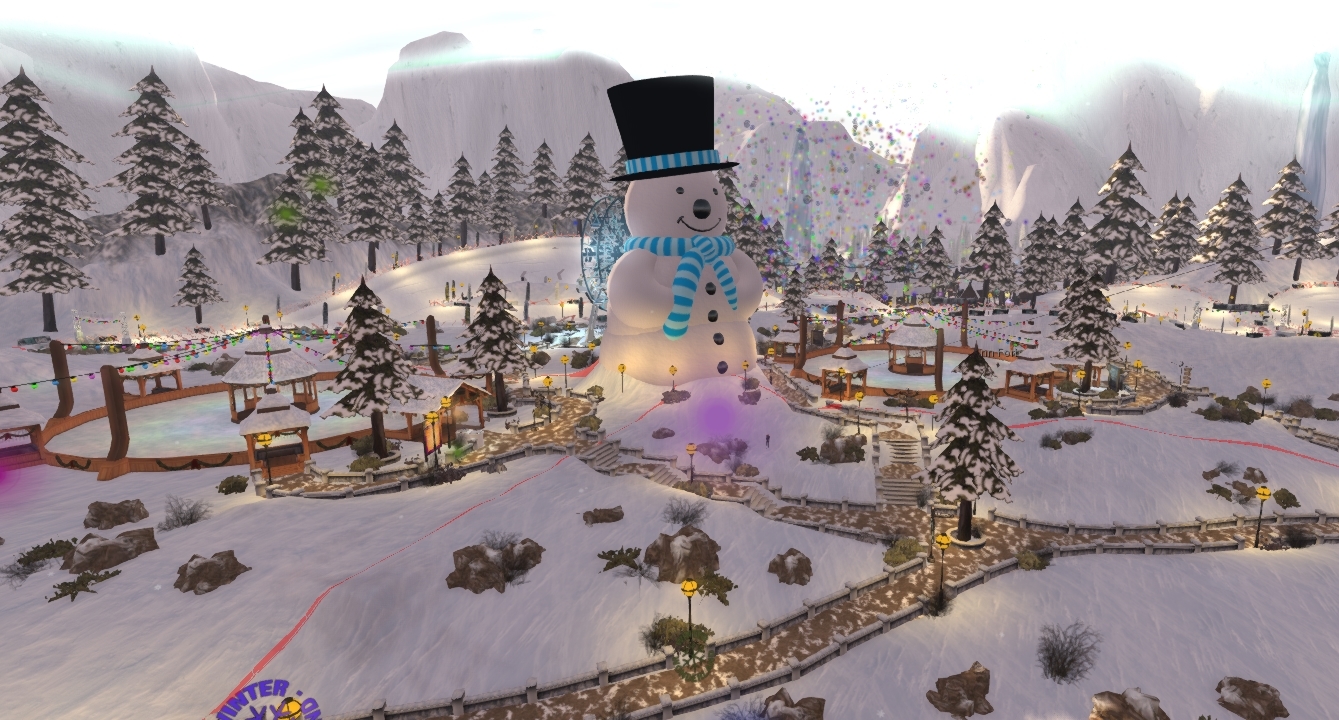 THE SNOW SHINES BRIGHT in the VILLAGE of LIGHTS
Holiday delights are some of the best, and your journey begins in the Village of Lights – a quaint little town with spectacular lights, that buzzes with the charm and warmth of the season! Click the red gift packages that you encounter here for some freebies and gifts to enjoy. Once an hour, the Village of Lights pulls out all the stops for a spectacular fireworks show you don't want to miss and most certainly will want to share with a special someone.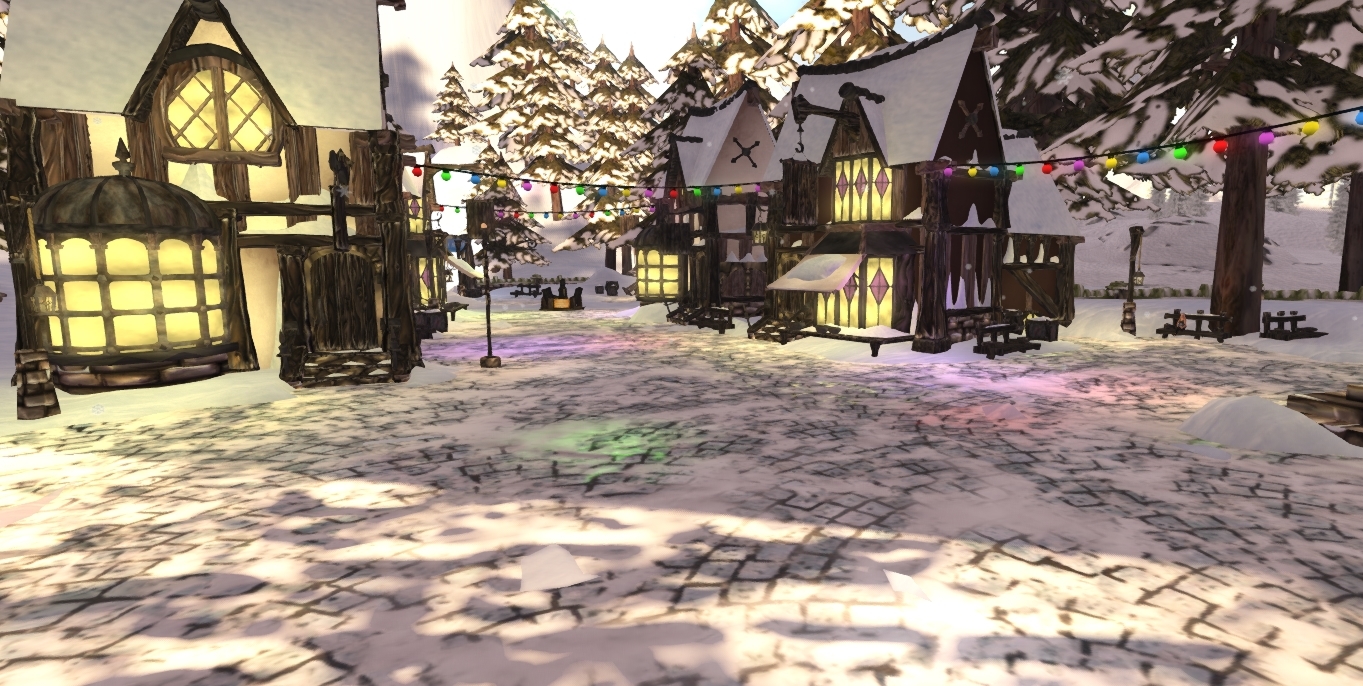 SNOWBALL FIGHT ARENA
While the scheduled Linden and Resident Snowball Showdown isn't happening until December 15th – the arena is fully loaded with snow, snowball arsenal and some 'capture the flag' type castles for you to get lots of practice and training in! Many an epic snowball showdown (and one pumpkin smash fight!) have graced these fair lands – and this year will prove to be among the most epic! Grab a few friends and family members, and make some memories!
WINTER SNOW TRACK
Attention thrill-seekers:this may be just the spot for you! Grab a snowboard and/or snowmobile from the nearby vendors and hit the icy slopes at high speeds! Swish and whoosh as you through the glinting snow tracks. Be sure to hold on tight as you race other Residents to the finish line.
ICE SKATE ARENA
Glide with the grace of a swan across the frozen lake at the Ice Skate Arena – we'll even provide the skates –  free from nearby vendors. This romantic spot is the perfect place to take your sweetheart for a spin before some hot cocoa and a snuggle at the ferris wheel.
FERRIS WHEEL
The Linden Department of Public Works did an incredible job on creating breath-taking views all over Winter Wonderland, and you will be hard-pressed to find one better than the romantic view gleaned from atop the Ferris Wheel.  Have your snapshot finger ready, and your special someone at your side because between the lights, sights, and delights of the fireworks show, you are sure to witness some magical moments you'll want to preserve.
Stay tuned for more wintery fun to come – and watch this blog for info about our upcoming inworld holiday shopping event, and much more.
See you in the snow! (I promise that's not a snowball bazooka I am hiding behind my back).