To continue our profiling of our amazing ZI staffers, here are two more: Melly Belly, and Katara Adored.
Melly Belly (MelonyRose Resident): Sales Agent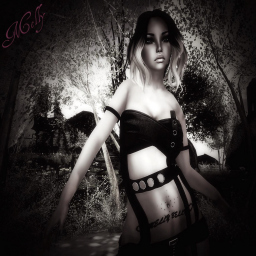 Melly has been in SL for five years. When asked what brought her into SL, her reasons are very familiar, as many of us have had the same experience. She says, "I wanted to just try a different game and got sucked in."
Melly has been with ZoHa Islands about a month and works as a sales agent. In her off hours, Melly enjoys hanging out with friends, going clubbing, and watching movies. She also loves to explore new places, also.
–•~~❤~~•–
  Katara Adored: Tier reminders and set ups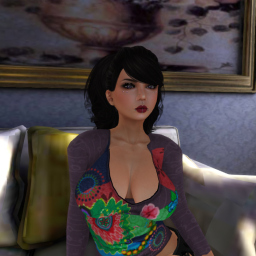 Katara has been in SL for four years and seven months. She says she came into SL because a RL friend of hers told her about the game and so she had to come check it out (secretly it was for the porn, but I'm not supposed to put that. Shhhh…). Like many of us, she was very confused upon first logging in, and she nearly quit because she couldn't figure out how to get off of Noob Island. It took her three tries but she finally made it, and from then on she was hooked! She's been coming back ever since.
When asked how long she's worked for ZI, Katara says, "This time around I've been with ZI since August doing all sorts of stuff.  I started off as just an agent like most everyone here has, and then they had me doing the set ups, preparing the land people give up so that other people can rent it.  That was in September, I think.  In October I got my manager position I had been bugging Deuce about.  He was worried I wouldn't be able to handle set ups and EM work but I did both up until last month when we got all the new Bonaire land.  Since then I have been doing tier reminders and set ups exclusively.  Its a seven day a week job but I love it." Katara used to work for ZI a couple of years ago as a sales agent, but the timing was off because she had so much going on in RL, so she quit for a bit. We're glad she's back!
Other jobs that Katara has had in SL include working for WRE and another small land company several years ago. She has also worked as a host manager for a techno club not long after she first rezzed, and as a dancer after that. However, she quickly grew bored and quit not long after she started. She has also had several businesses of her own in SL, either by herself or with friends. She says, "All have been a sucess, but I like to hop around so much to keep entertained that I'd swap out one for another at the drop of a hat." She has had a full service wedding business, neko tail store, train a pet monkey clothes, & mesh clothes.  Currently she and co-worker KittyKat Jules run a mesh clothing shop called Pixel Snobs.
When not working in SL, Katara likes to log in and talk with her friends. She says she sometimes checks the destination guide to see whats new and interesting.
In RL, Katara is married but currently separated.  She has a wonderful little boy, who is a mini gamer just like she is.  Katara says, "I am really big into gaming, mostly PC and Nintendo, even if my son keeps pushing me to play the Xbox.  One of my favorite games is Minecraft, and I've been addicted to it since I started watching the YouTube videos a couple years ago. That is another hobby of mine… watching other gamers play Minecraft and other video games on YouTube.  Some people have their reality shows… I have my YouTube'rs to watch.  My addiction has gotten so bad that I have started making videos and posting them myself just last week.  This makes my son very happy, since he watches YouTube gaming videos almost as often as I do.  He now thinks that I am a famous gamer only after two videos! So I will keep posting videos even if he is the only one that ever thinks I'm a super star."
And truly you can't ask for more than that; to be a superstar in the eyes of your child!
–•~~❤~~•–
That's it for this installment of Meet Your ZI Staff. Hope everyone has a great day!
As always, I remain respectfully yours,
~ Suzanne Piers, ZI Social Media Manager