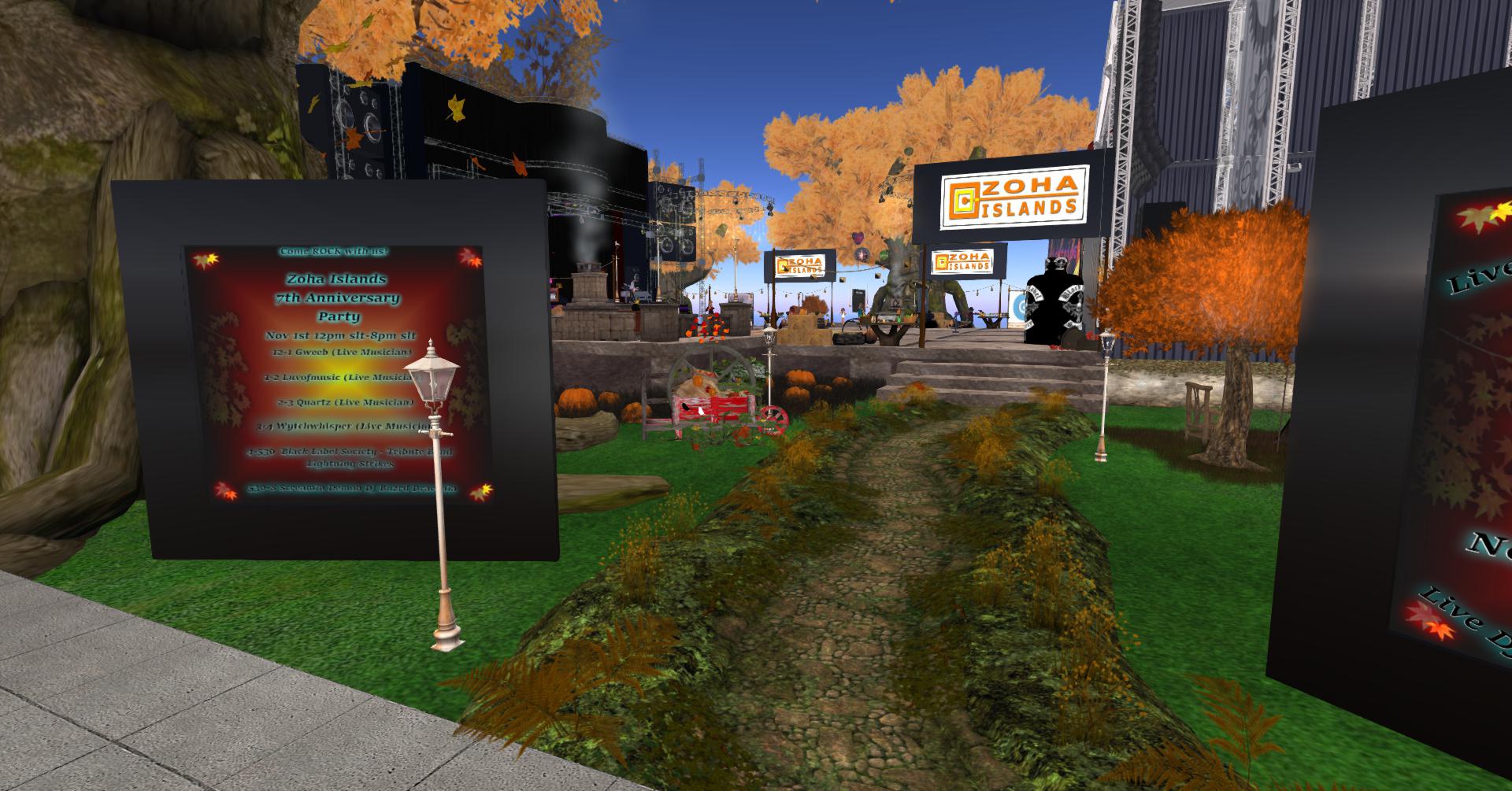 If you weren't able to attend, you really missed out on a fabulous celebration! ZoHa Islands' own DeeLish Wishbringer planned and executed and fabulous day of amazing live singers, a tribute band, and a DJ for eight straight hours. The stage and landscaping were amazing and really made for a fun atmosphere and lots of partying and music!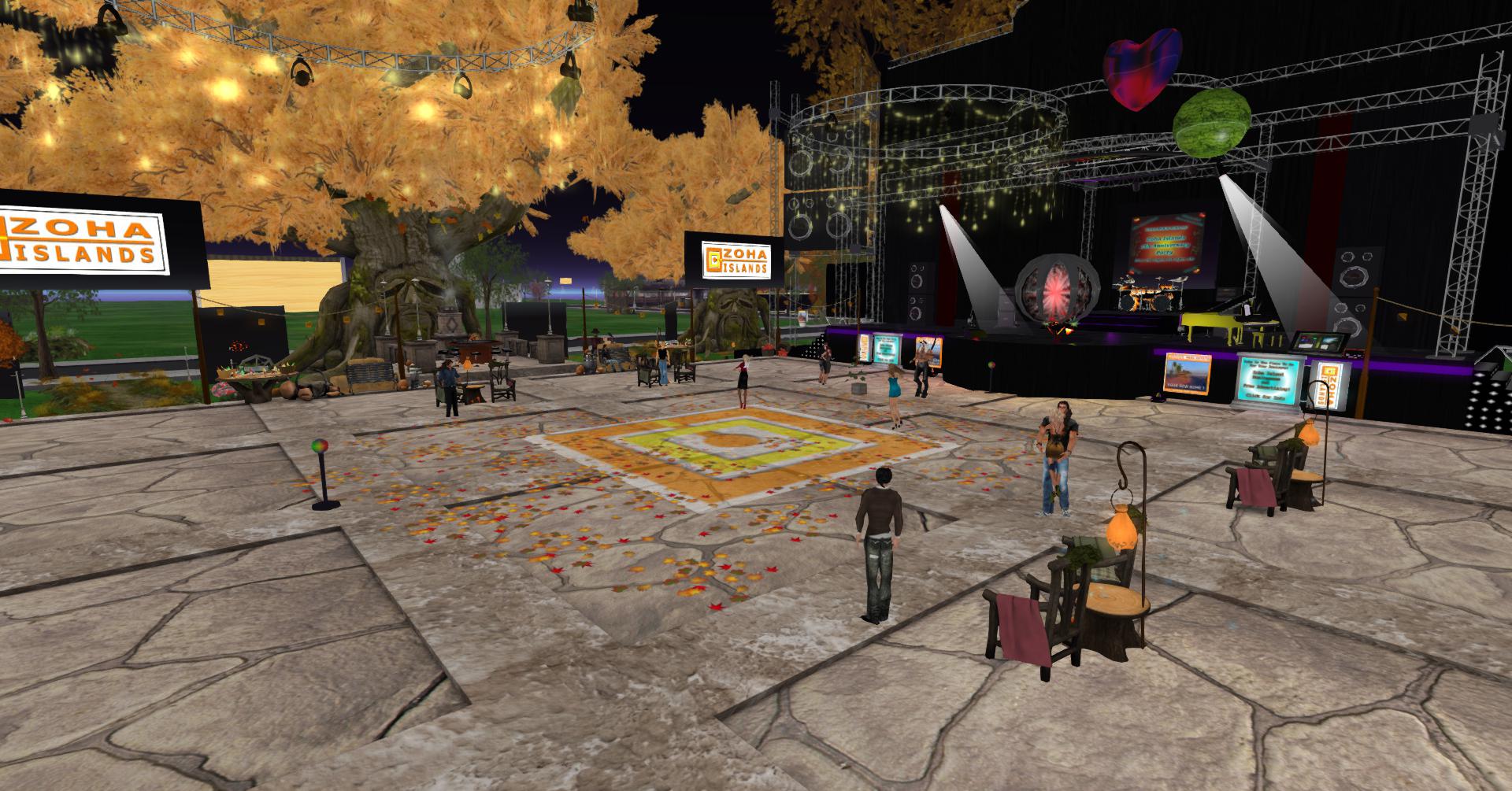 It was a great line up of music from several different genres of music. First we kicked off the event at Noon with Gweeb, a live musician who sang a variety of songs for our enjoyment. Our second entertainer was a no-show, and so Gweeb graciously stayed for a second hour. His gentle humor and wonderful songs made for a fun time.
At 3pm, Quartz took over the stage and entertained us with his rockin' tunes. He is fun to listen to, and had some great music.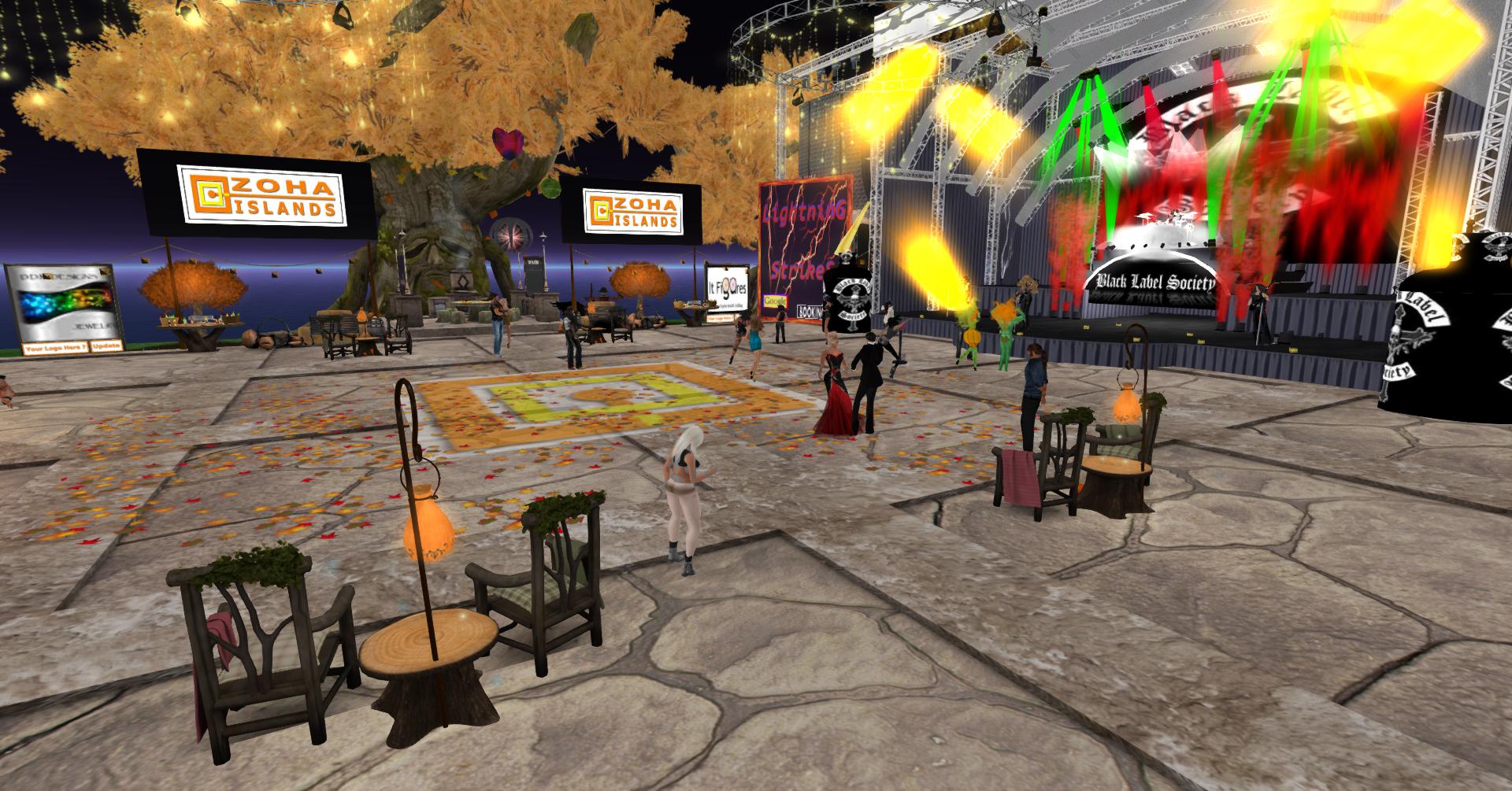 After Quartz, we were entertained by Wytchwhisper, who was a replacement for another artist who had to cancel at the last minute. We appreciate Wytch stepping in to fill in for us. Her unique music and silly humor was very entertaining.
At 4pm, the stage was set for Lightning Strikes, a tribute band who played head-banging tunes by Black Label Society. They rocked the stage until 5:30 and provided a wonderful show.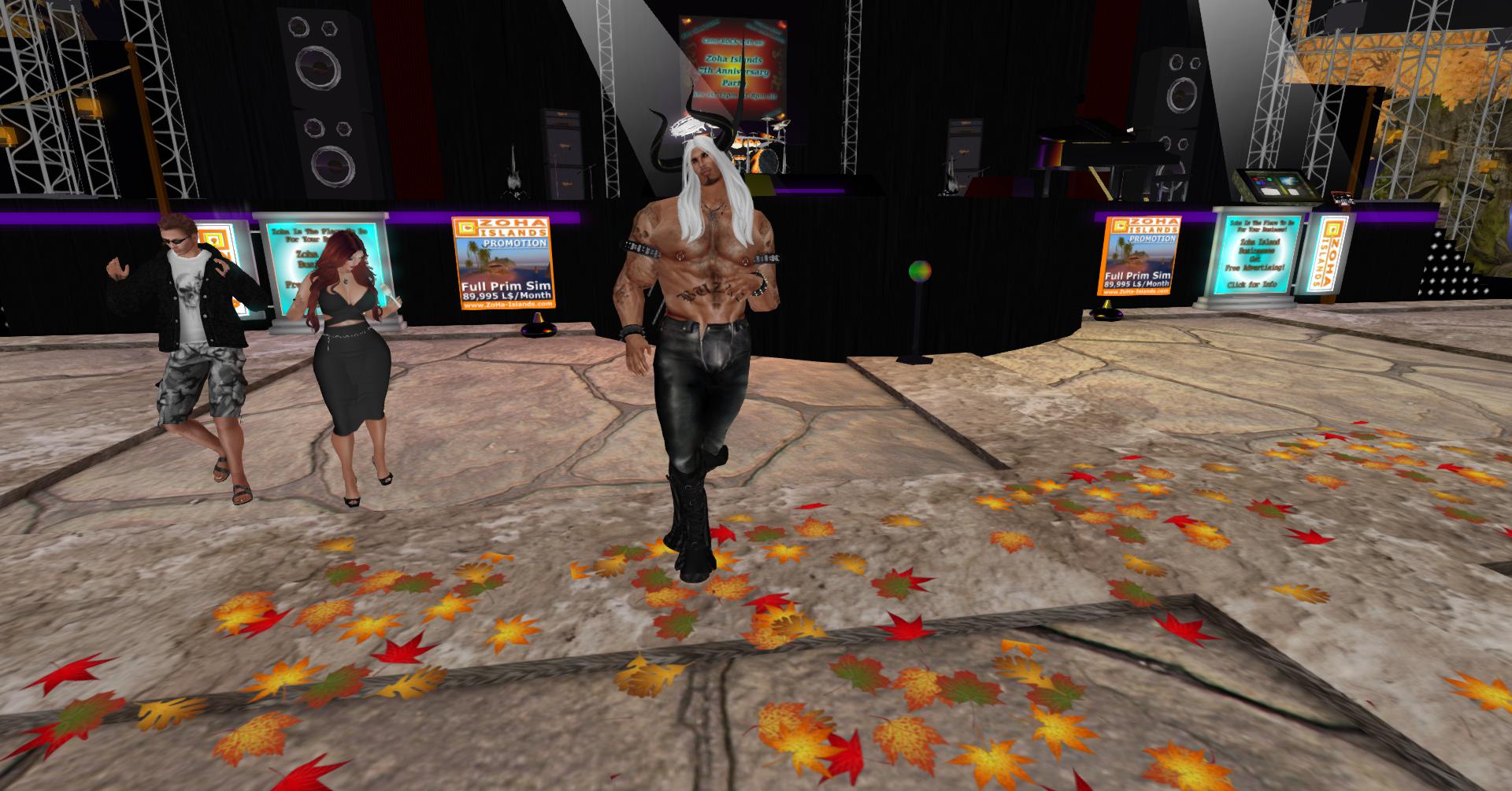 DJ Buzrd Draconia took over the mic and brought us some classic rock tunes to round out the evening. Those who didn't stick around for DJ Buz missed out on a lot of awesome, rockin' tunes. He spun his music until 8pm and finished up a fabulous day of rockin' entertainment.
Thank you to Dee for pulling together this amazing day. Thank you one and all who attended the event.
I pulled together some video I took throughout the day. I tried to include an entire song from each entertainer. I don't do machinima; this is strictly a capture from the Xplit Gamecaster, so it's not as smooth as machinima is, but it gets the job done. It was long enough that I had to split it into two videos.
I hope you enjoy, and I look forward to seeing everyone next fall as we celebrate our 8th anniversary!
I remain respectfully yours,
~ Suzanne Piers, ZoHa Islands Social Media Manager