Hello ZI residents and future ZI residents! I thought I'd post about four more awesome ZoHa Island staff, plucked in random order from a virtual hat. Today, I introduce to you Elite Carter, Ahwi Ash, Arsin Resident, and KiraLynnn Resident.
Elite Carter: Estate Manager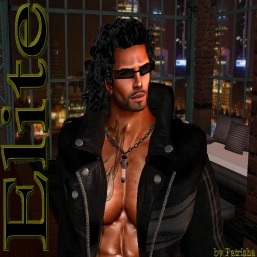 One of the great things about ZI staff, is that they have been in SL for many years, and Elite is no exception. He has been in SL since April of 2007. He came into SL because a friend told him about it, and he had to come see for himself.
Elite has been with ZI for two years. He started as a sales agent and is now an Estate Manager.
When asked what he likes to do in SL when he's not doing EM duties, Elite says, "I love the interaction with  people all over the world, its challenging. I love  to go to live events to hear  music and dance  with my partner."
In RL, Elite has been married for 28 years. He and his wife have two daughters. He is a proud Grandfather, as well.  He loves to ride his Honda Goldwing  motorcycle, and dining out in nice restaurants.
–•~~❤~~•–
Ahwi Ash: Sales Agent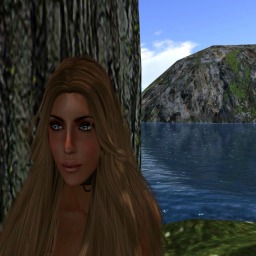 Another SL veteran, Ahwi has been in Second Life for nine years. When asked what brought her into Second Life, Ahwi says that in RL she is an avid rolepayer. She had heard that Second Life has 3-D graphics and also has places for Gorean rp, so she had to come and check it out. Ahwi says, "I had been used to text based roleplay in Gorean places, and someone recommended Second life. I thought to give it a try, and have yet to leave. I keep finding new things to explore and find the creativity of others just fantastic."
Ahwi has been a sales agent with ZI for almost two years. Prior to that, she worked as a host in an SL bar. What she loved about that job was being able to be personable with the customers, making people laugh and smile, and helping them forget about their troubles for awhile.
When not working in SL, Ahwi likes rp, as well as build medieval, Gorean and biker themed items in her SL store, Legacy Creations. She also breeds fish. Her favorite places include her shop, of course, and she recently found a great urban roleplay sim called Verge.
In RL, Ahwi has very interesting and varied interests and activities. She does medieval reenactments, and enjoys heavy list fighting. "Strapping on armor and beating others with sticks… no really, 'I want to kill you, not hurt you' is a common phrase," she laughs. Ahwi has no children, but loves her niece and nephews greatly, and enjoys spending time with them. She is also a volunteer firefighter and EMT.  She works as a reiki master, and volunteers her time in the local hospital treating children with terminal illnesses. She brews mead, makes cordials, does weaving, hiking, gardening, going for long rides with friends.  Ahwi is also learning to ride a motorcycle and she can't wait for spring to be able to ride.
–•~~❤~~•–
Arsin Resident: Estate Manager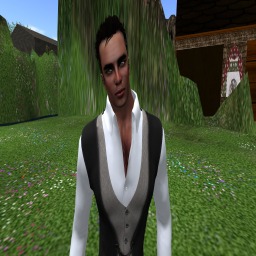 Arsin has been a resident of Second Life for a little over five years. He states that he came into SL because of his wife, and he enjoyed it so much he stayed.
Arsin has been with ZoHa Islands for four months and works as an Estate Manager.
While in-world, he is a builder. When asked what his favorite places are in SL, he states, "My sim when I am not working."
In RL, Arsin is married. He and his wife have four kids. His hobbies are being in SL, and working on and building computers.
–•~~❤~~•–
 KiraLynnn Resident (Kira): Sales Associate (and unofficial EM)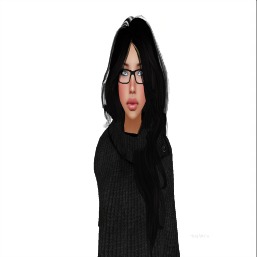 Kira has been in SL originally for six years. When asked what drew her to SL, Kira says that she had a friend who was into Second Life. Kira says, "She told me about it and so thought I'd check it out. Originally I didn't like SL but a few months later I went back and got hooked."
Kira has been with ZI about three years. Her main job with ZI is as a sales associate, and she does occasional unofficial EM duties, as well. In the past, has worked as a manager for an escort club called The Bishes Club. She developed her people management skills there, which serves her well in her customer service position in sales. She added land management expertise when she worked for RGF, another land company in SL, before she came to ZI.
In her free time in-world, Kira is fortunate in that she really enjoys her job selling land and helping customers. Kira states, "I also like to hang out with my SL sister, who is also an estate manager for Zoha Islands. I met her way before we became co-workers for the same staff team." As far as her favorite places in SL, Kira says that would be anywhere her friends are.
In RL, Kira is single and does not have children. "I work online, Kira says, "and so here I am." In addition to working online in SL, Kira also has her fingers in other things, such as running a hair accessory business, all online.
Stay tuned; more ZI staff introductions are coming! Next time, I will profile Deelish Wishbringer, Farrah Farquart, and Issabella40 Resident.
~ Suzanne Piers, ZI Social Media Manager