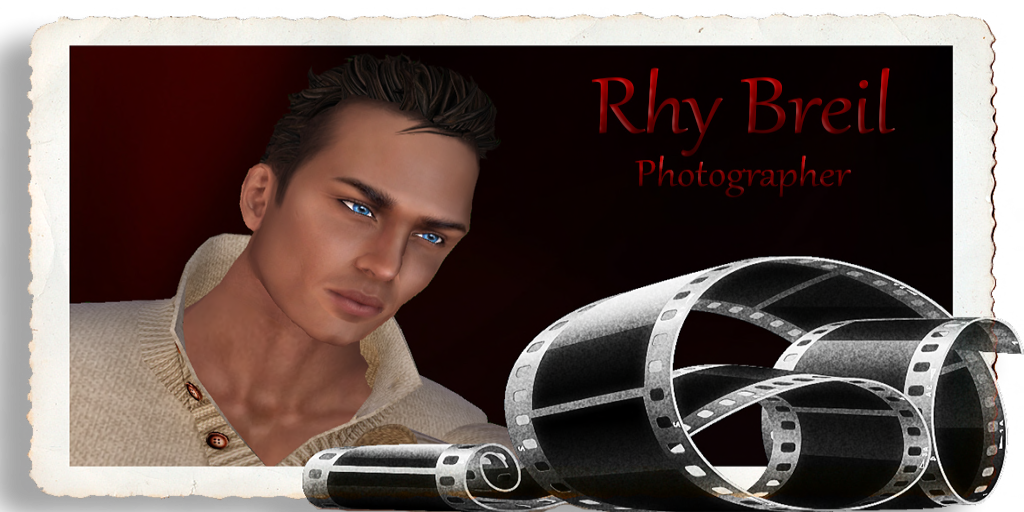 Like many people, Dori Helstein was drawn to Second Life because of the myriad of artists and creators in-world. "It's what keeps me here," she says.
As a result of her love of art and all things creative, Dori opened an art gallery in Second Life nearly a year ago, to showcase some of SL's best talent. Her store, Dori Helstein Designs, can be found by clicking this link: Dori Helstein Designs
Dori's love of artistic expression in SL is evident within moments of meeting her.
"I am a supporter of arts in SL, thus I decided to use part of my gallery store to exhibit new or relatively new RL artists in SL. DH Designs Art Events will host about 2-3 artists per year, [and] each will run two months long. The event is for people to enjoy the art, but they can also acquire the art if they so wish."
Dori's latest find is RL photographer Rhy Breil. Rhy is currently exhibiting his photography at her gallery, and will be there February 1st through March 30th. All are invited to his Gallery Opening Sunday, Feb. 1st, from 6pm to 8pm SLT t browse Rhy's RL photography, and purchase any that strikes your fancy. All photos come framed and are resizeable.
Rhy is from North Carolina and has been doing photographs for a number of years. His work is varied and includes urban scenes and landscapes to suit most any taste.
"I have known Rhy and his work for about 3 years," Dori stated. "And I have seen him grow and develop so much it is astounding. I knew he was ready for a showing in SL. He is a very easy going person and humble about his art. Even then, we have 39 photos exhibited here."
I was invited by Dori to preview the exhibit, and was very impressed with the beautiful RL photography that he has created and brought into SL, and which would look wonderful any SL home or business. His photographs have bucolic landscapes, edgier abstracts, sepia-toned photos of old vehicles, and Noir street scenes. Dori also tells me that Rhy has some amazing photos of North Carolina's coastline, which she hopes to have him exhibit, also.
Rhy's collection has four series, or areas so you will see the signs marking each one.
1) Whispered Lives
2) Life's Abstractions
3) Past as Motion
4) Vie Noir Series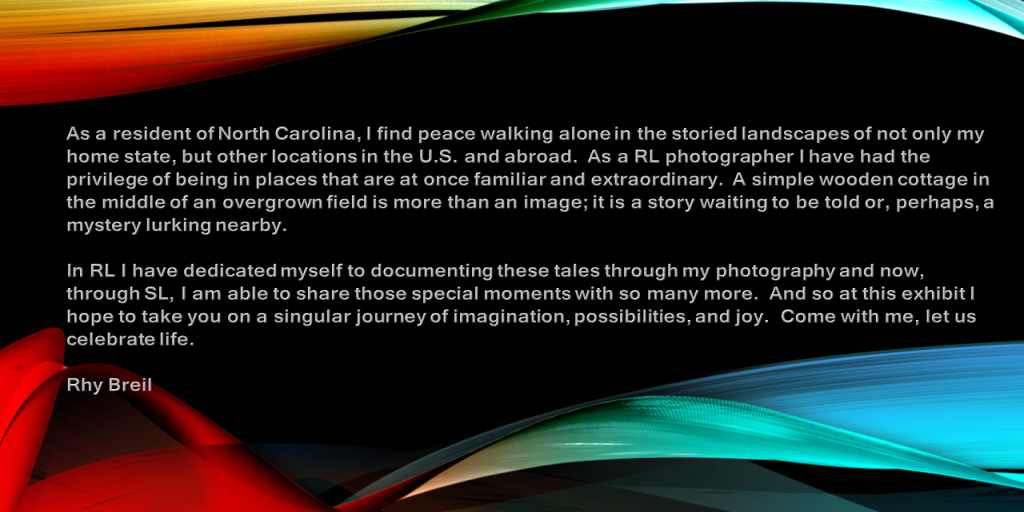 Please plan on attending the opening reception of this amazing photographer on Feb. 1st at 6pm. Here is the link to the gallery: Photography by Rhy Breil
If you can't make the gallery opening (I hear there is some football game tomorrow… hehe), please plan a visit to the gallery and wander, absorbing the beauty of these photographs and even purchasing one or two if you are so inclined. They are well worth the price.
Here are some photographs I took of the gallery. Enjoy, and hope to see you there!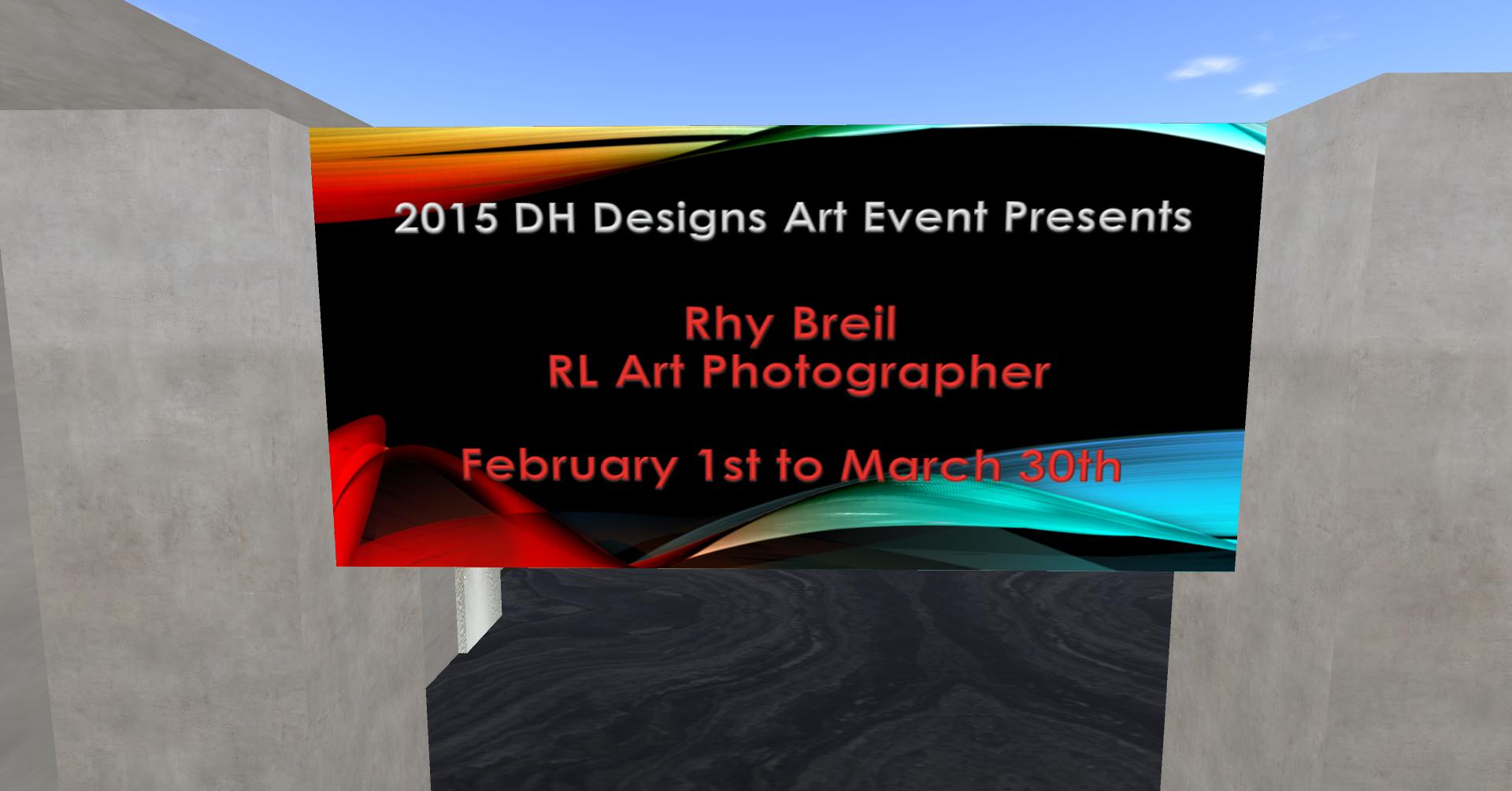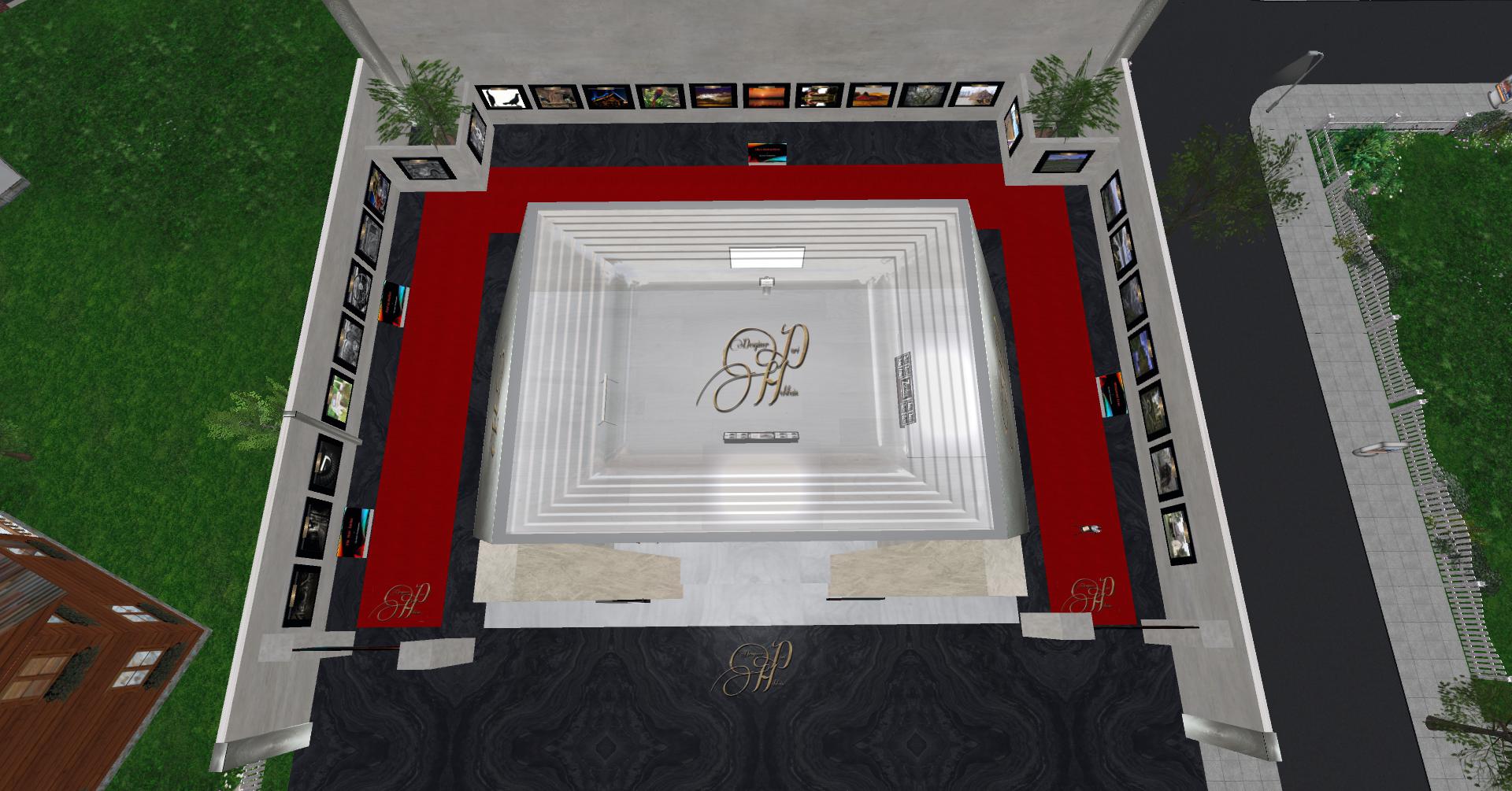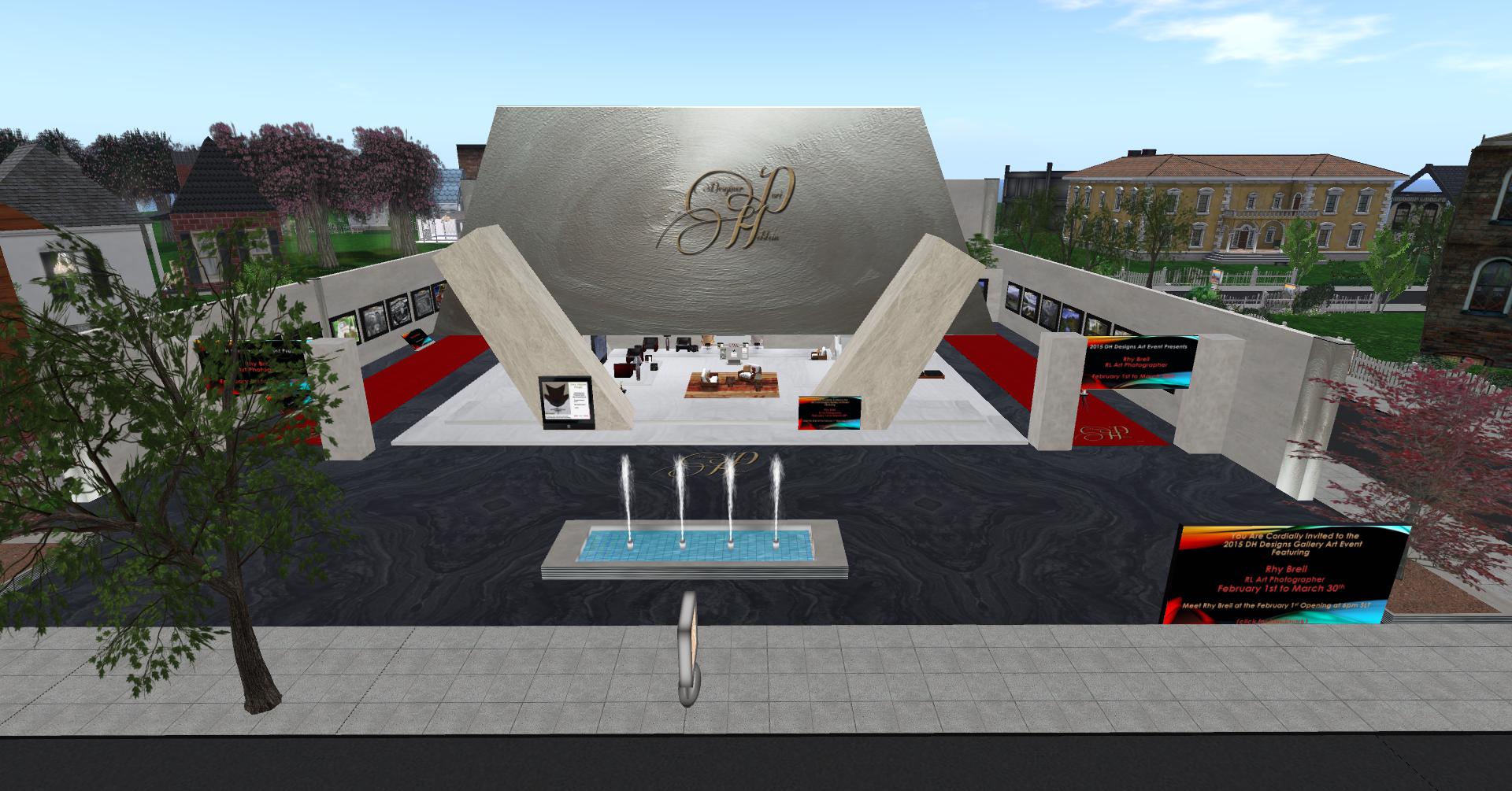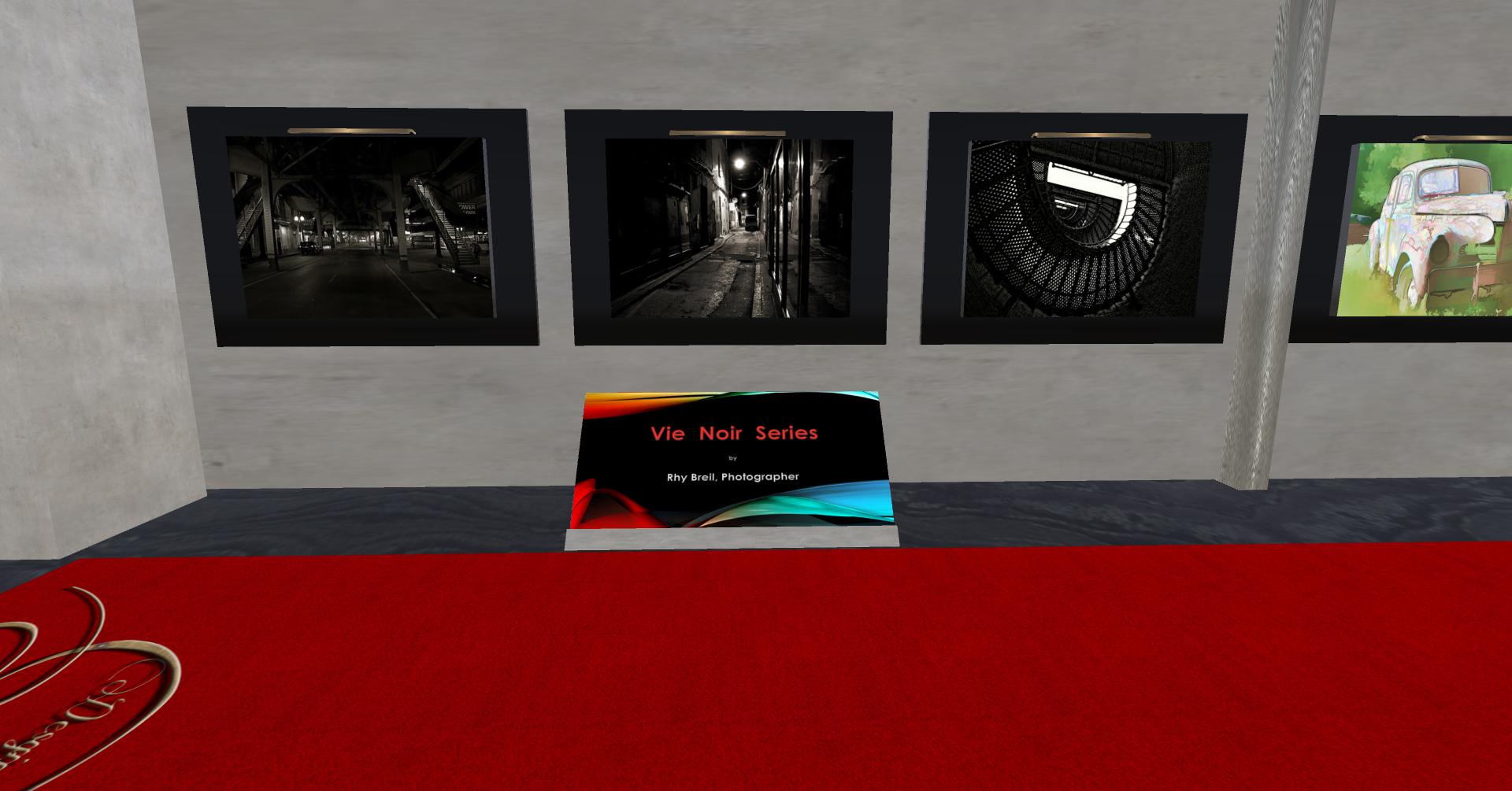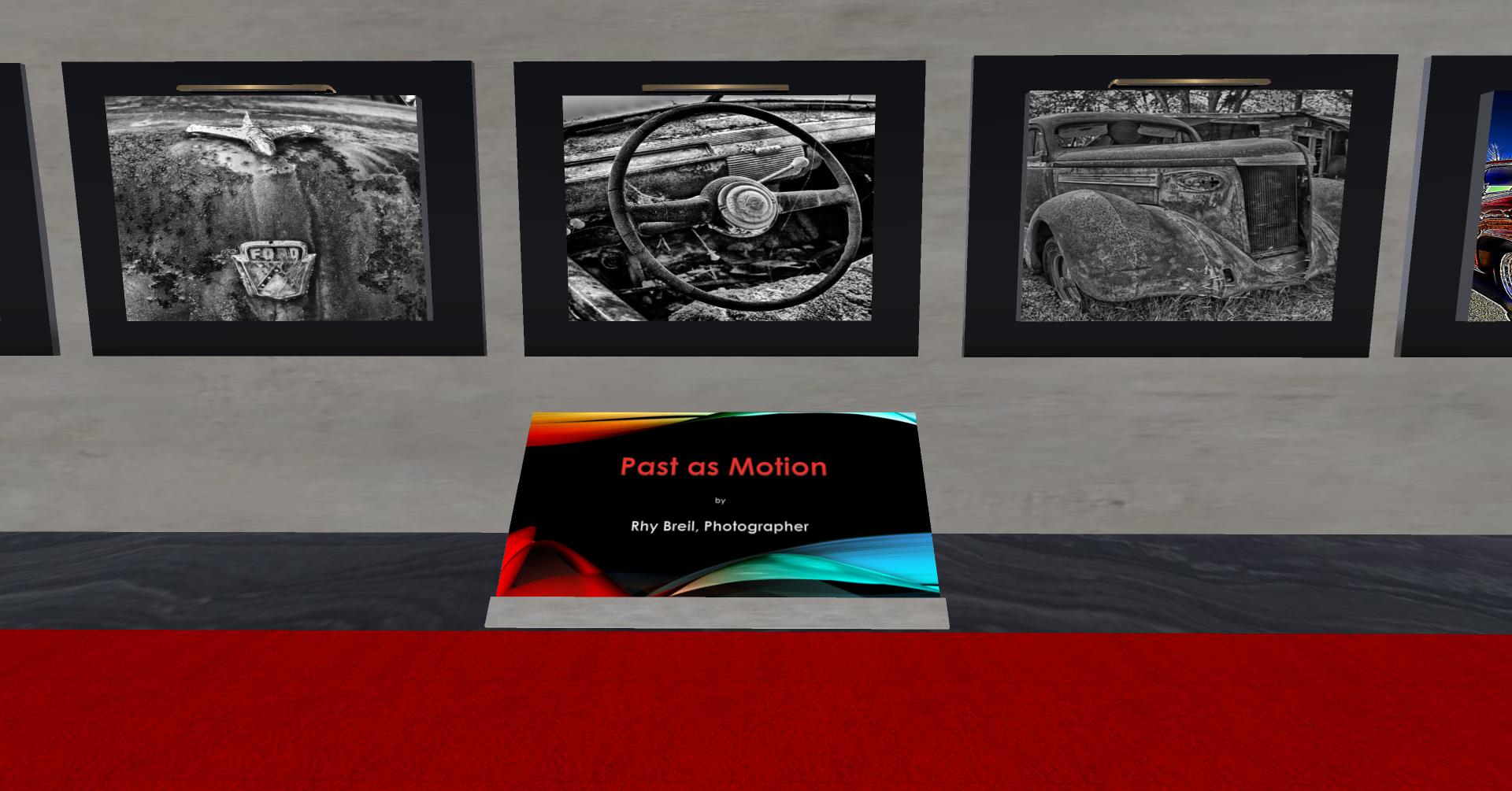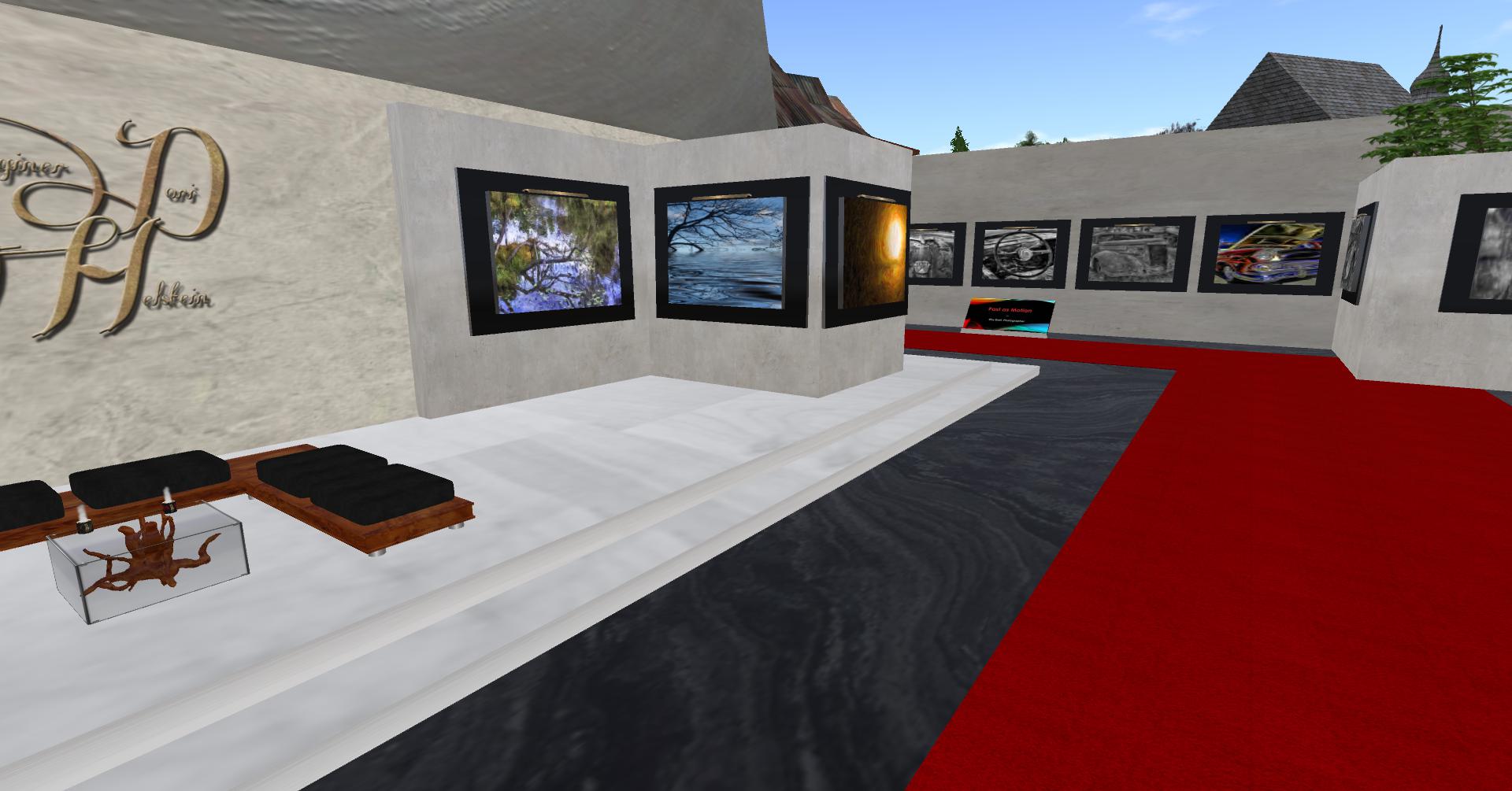 I remain respectfully yours,
~ Suzanne Piers, ZI Social Media