I thought this to be an interesting post by Philip Rosedale reflecting on his project as well as giving us an insight on how Sansar High Fidelity and VR is progressing. By the looks of it folks we are still years away but I assure you We at Zoha Islands will be ready for the next chapter. I have with extensive research and visits to both Sansar and High Fidelity as well as all entertainment fields with Oculus find it to be our future is VR and I'm looking for ways we fit in. I have no doubt that we will not only be there but will be part of a huge metaverse that comes with it. As far as Second Life? Well we all know some will not get into wearing a headset and just plain hate change so I doubt its going anywhere and you can rest assured that it will still be the best there is out there for that platform and Zoha Islands will continue to be the best at what we do. Read on and enjoy…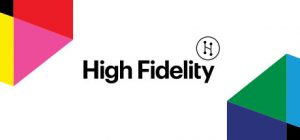 Many people call it the "Metaverse": a successor to the Internet, imagined as a vast set of connected spaces made of living data, where we all spend a lot of our time in the future. A place with amazing avatars, impossible vistas, used for work, school, socializing and entertainment. Sci-fi authors have written many stories about it, each with a genesis myth of how it all came to be. And although we can't yet be sure which of these fictions will prove most accurate, we can see some outlines forming: The capacity and speed of the Internet has enabled online games with larger numbers of simultaneous players than ever before. A second generation of VR headsets has emerged with better screens and no need for PCs, paving the way for greater adoption. Digital collectibles on blockchains look tantalizingly like what we might imagine digital property to be.
It's still early
We've been working as a company for six years now, writing open-source software and creating test events and experiences to enable this imagined place to come into existence. We've created a 3D audio engine that can handle large crowds, an open-source graphics engine with live editing, scalable servers, a blockchain-powered currency and marketplace, and more. We've done a ton with a small and passionate team.
But as of today, 2019, we probably still have a few years to wait. VR headsets, even the latest ones, are still not comfortable enough to wear for very long, and still cannot be used to read and write messages, take notes, or do most kinds of work. Good AR devices are even further out, given very hard problems like high field-of-view see-through displays and smaller form factors.
If you had asked me when we started the company in 2014, I'd have said that by now there would be several million people using HMDs daily, and we'd be competing with both big and small companies to provide the best platform—but I was wrong. Daily headset use is only in the tens of thousands, almost all for entertainment and media consumption, with very little in the way of general communication, work, or education.
Could work be what starts the Metaverse?
So, while we wait for HMDs to go mainstream, what do we do instead? Are there ideas that mix HMD users with non-HMD users, as we've already seen with playful social apps like RecRoom and VRChat? In considering different ideas, we conducted an interesting experiment. We have two offices, in SF and Seattle, as well as a number of remote workers. For two weeks, we sent everyone home, with their computers, and created a private tropical island where we could work together all day, mostly wearing headphones but not HMDs—we didn't prescribe the medium of use.
Within the first couple of days it was obvious we were onto something. The 3D audio was always on, perfectly realistic and comfortable. We found ourselves walking around and interacting with each other the same way you would in a physical office. We put up whiteboards and spaces for teams. Everyone felt better connected, remote workers felt less lonely, and people who didn't sit together IRL got to know each other better. Meetings ran much smoother than when the unlucky person had to join with video conferencing. Although we sometimes used HMDs—for example at our company all-hands meetings—we almost always used just headphones. And we had fun too, with emote animations, impromptu dance parties, and even happy hours.
So could it be that the Metaverse starts with people working together in virtual offices, and then staying around and connecting for various reasons outside of work? What if the general trend toward remote and distributed work, as shown by the recent success of companies like Zoom and WeWork, could be accelerated even faster by virtual worlds? We're not 100 percent sure, but a startup doesn't get the luxury of certainty. We're going to make a big investment in using High Fidelity for work and teams. We're already in early testing on a limited, invite-only basis with several other companies who have remote teams. If you're interested in trying it, you can request an invitation here.
Same mission to build software for the Metaverse
In the meantime, our open source VR platform is still growing and very much available for general use, for free. We plan to continue sharing our roadmap and holding office hours for creators and a monthly meeting for developers to discuss open-source projects they want to work on. I'm sure many members of our community have specific questions, so we have posted more on our forums here.
Change requires hard choices
To refocus on this new project, we have made the very hard decision today to reduce our team by 25%, meaning that 20 people will be leaving us who have made great contributions to High Fidelity, and whom we will greatly miss. They are brilliant and talented and I hope that this message will reach places where they can quickly find new homes.
While our path to the Metaverse may have changed, we believe in the destination as much as ever. I am deeply grateful for everyone who has followed us on this journey, and look forward to sharing our latest creations in the years to come.
Have A Great Week From All of us at ZI