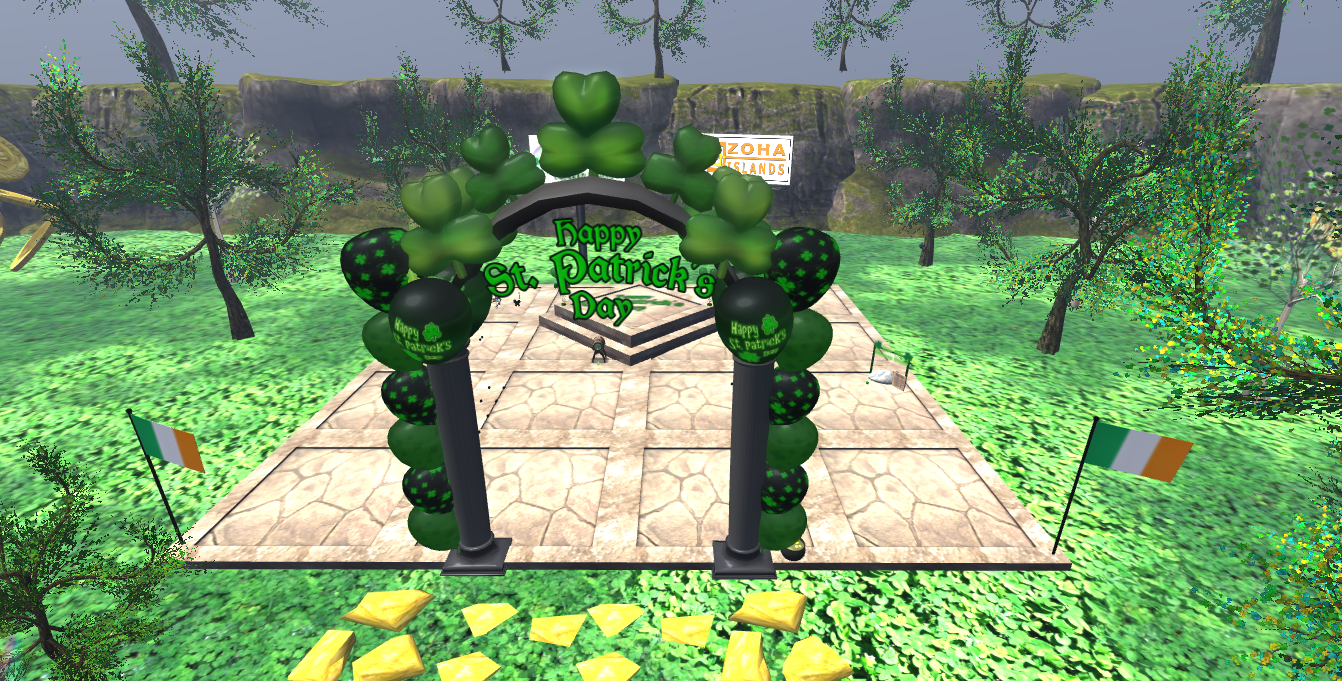 We are having a St. Patrick's Day bonanza today that you will not want to miss! There will be live entertainment, plenty of fun to have and a special opportunity to meet some of the wonderful Linden family! Click HERE to come join us!
Here's the schedule for the live DJ's that will be gracing the stage:
12-2 PM -Riifmaker Xue
2-4 PM -TBA
4-6 PM -TBA
6-8 PM -Ry Heslop
There's also about 40 shamrocks that can be found to win L's hidden all throughout the sim. Not only can you come dance and play your heart away, but you also have a chance to win! The party starts HERE!
Also, make sure to check out the awesome 2016 St Patricks Town that's also featured in the Destination Guide and situated directly next door- it's like a two for one special! You can't go wrong! Click HERE for details!
See you soon, and I'll be out and about snapping pictures of our partygoers. Show me your green!
Happy St. Patrick's Day!
Bria Oceanside
ZoHa Blogger/Social Media