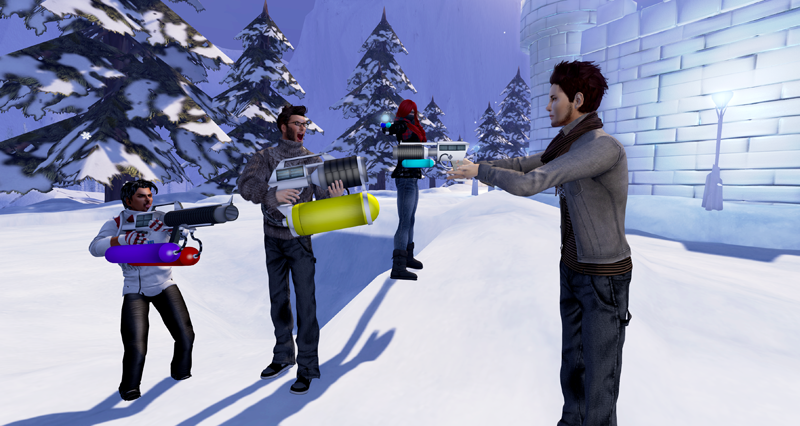 THe 2015 Snowball Warzone Showdown is happening this Friday, February 6th from 10:00 a.m. SLT to Noon SLT.
I just heard about this today and thought it would be worth posting, in case some of you can make it, despite the late notice. Unfortunately, I cannot attend because I am at RL work at that time. Should be a blast! Click on this link for the Facebook Page: Snowball Warzone Showdown.
"Come pelt some Lindens and fellow Residents with snowballs in a frozen field free-for-all at Winter Wonderland. That's right – between 10 AM SLT and noon SLT on Friday, February 6th, we're holding a meetup inworld at the Snowball Warzone. Get your free snow launching weapon, gather your posse, and prepare to say hello to some Linden friends for a full on flurry of snow-slinging fun."
Click here for the SLURL: Winter Wonderland, home of Snowball Warzone Showdown!
I remain respectfully yours,
~ Suzanne Piers, ZI Social Media