Linden Lab announced on April 25th, 2048 that is has jumped on the social media bandwagon with an official instagram account.  Instagram is a very popular source for photo and content sharing and this is definitely exciting news for photographers/content creators as an additional avenue to be featured via SL Official!
From LL Desk: "We're excited to announce that we've opened up a new social media channel for Second Life. Since we're turning 15 this year – we decided that we're mature enough to be trusted with an Instagram account. Head on over, follow us, and we'll be sharing some fun things there. Check out our first post now!"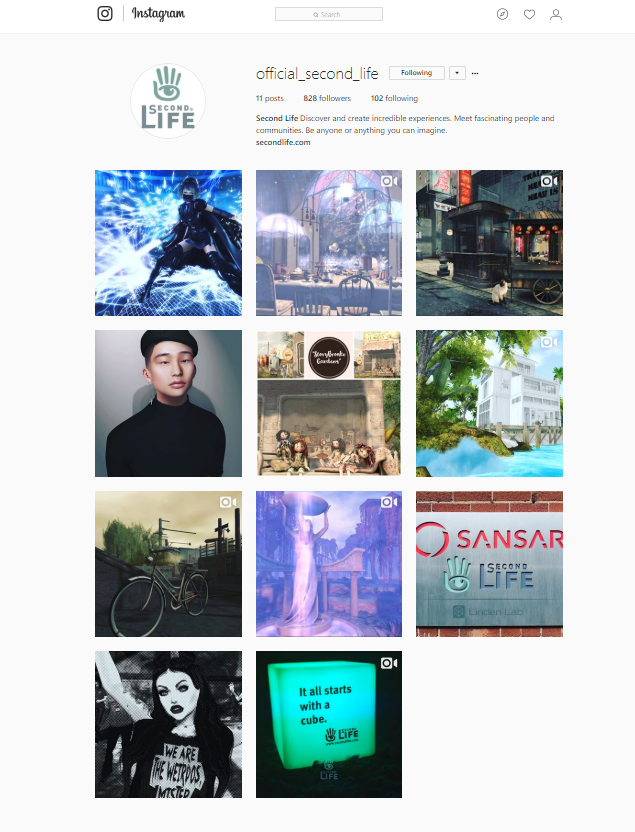 Another fascinating post found in NWN this week.  Something I've sort of noticed for quite some time as I see the growing number of pioneer SL residents die down – and the 12-13-14 yr account becoming more and more scarce.
Pictured above: SL demographics as reported by Linden Lab in 2008
Why does Second Life keep getting hundreds of thousands of new user sign-ups, while it's monthly userbase refuses to grow? Longtime SLer David Cartier makes a point I hadn't quite considered:
I've been seeing a fairly large number of new accounts, lately, where the driver clearly doesn't have a fricking clue what they are doing, so we are seeing at least SOME new people. I've also known quite a lot of people who've simply died over the years. That has to be affecting the numbers just as much as getting tired of receiving the friendly – and yet dreaded – "Wow you're really OLD!!!" IMs. Given the generally older user base I'm guessing that is going to trend upwards in the future.
That is true. The last time Linden Lab reported SL user demographics in 2008, 15% of the population were over 45, and 23% were between 35-44 in age. (See chart above.) Ten years later, any of those users who are still in Second Life are in their 40s, 50s, 60s, even 70s and 80s. And the reality is, a small but significant percentage are, sadly, going to pass away every year. (Including pioneers like Lumiere Noir.)