Oftentimes when I chat with people in Second Life, one interest that pops up is boating and sailing. Yet, I find that many people (both new and old) don't know about the Blake Sea! That boggles the mind, because the Blake Sea is, in a nutshell, a massive connection of sea sims with no ban lines that enable truly liberating exploration and sailing experiences.
While I could go into depth with the history of the Blake Sea, I think this piece does it much more justice. Let's talk about a few of my favorite spots within this spacious oceanic part of Second Life.
1) Hollywood International Airport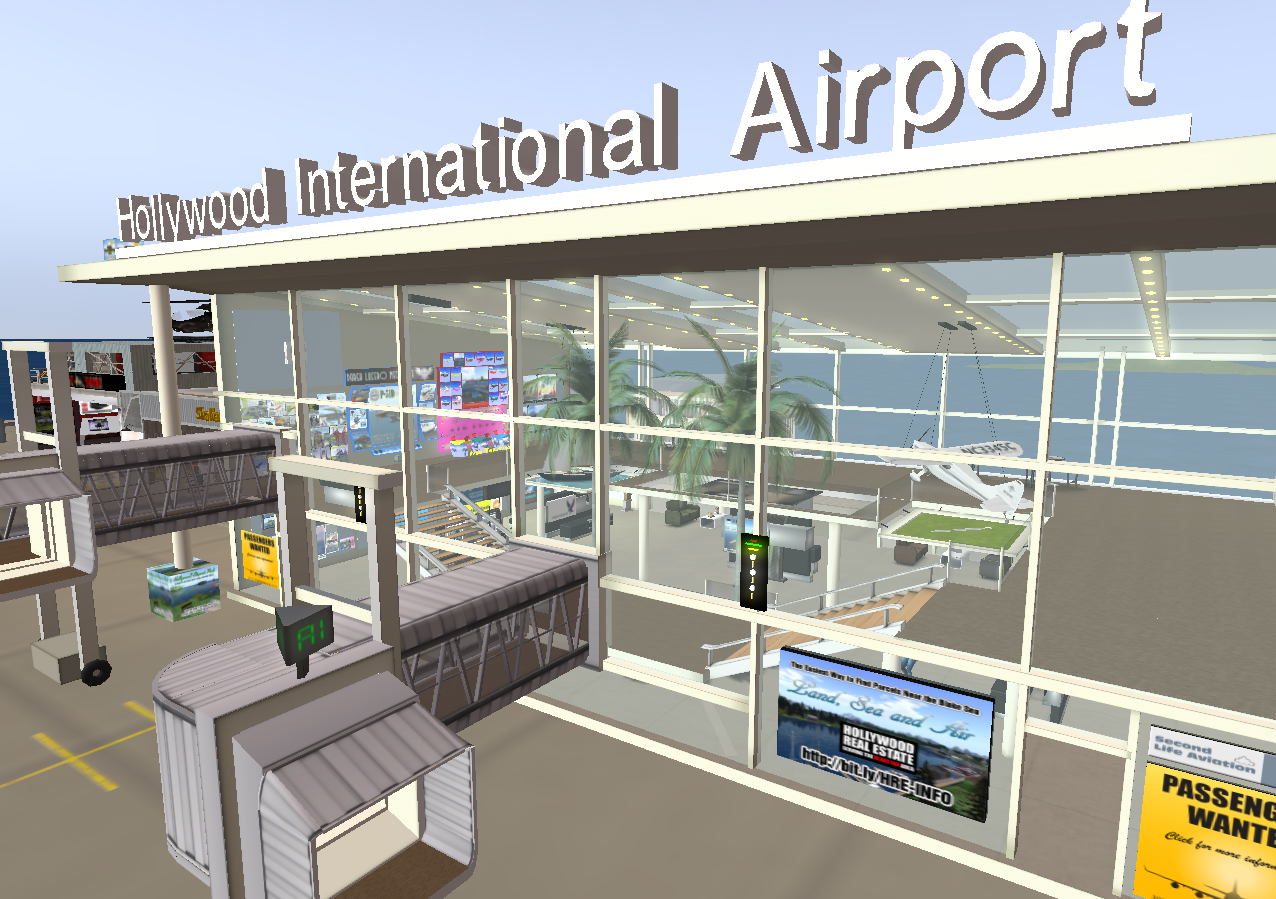 This airport is an amazing establishment right on the edge of the Blake Seas. With over 10 commercial airlines available, this is an amazing place to watch some of our most skilled pilots, learn how to fly or even book a tour flight to one of the many destinations in Second Life. There are hundreds of flights that happen every day. Shouldn't you get on one of them? It's perfect for a solo activity, date night, or even a great family outing.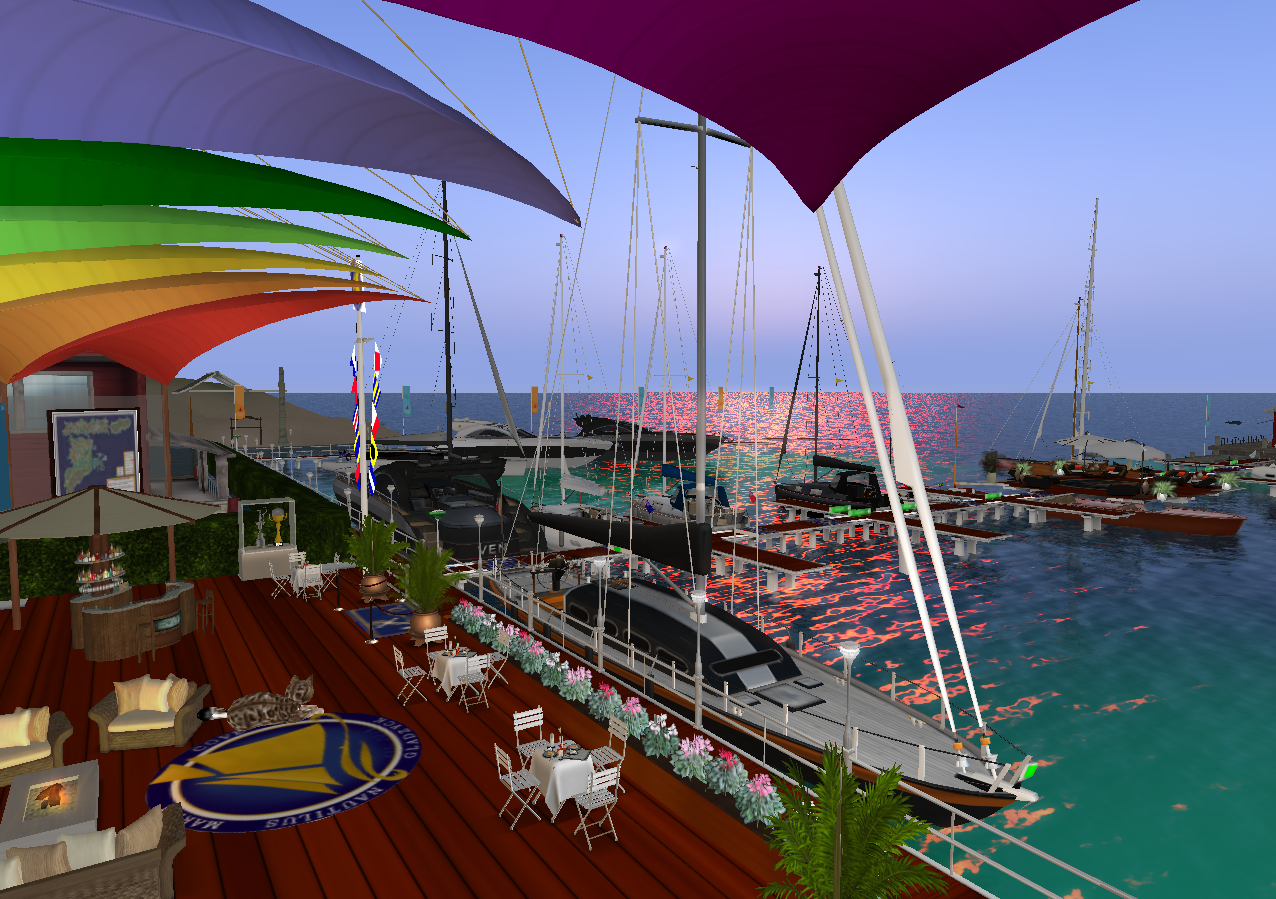 Nautilus Marina sits right on the outskirts of the Blake Sea and offers rental moorings and slips for your boats. It's also a gorgeous waterside venue for your more sophisticated events. It's an excellent place to watch the beautiful sunsets over the water or a great spot to begin your marine journey.
3) Half Hitch
This is probably one of my favorite little spots on the Blake Sea. This is the place to be if you want to take part in the daily boat races, have seaplane and ferry access or really enjoy a rustic fishing village feel. The Sailor's Knot Inn is a quaint little establishment with hidden gems like the Mole Times (these Easter eggs can be found all around some of the older parts of Second Life) and a sneaky bottle of rum that you can take along with you on your journey. Can you find them?
While there are rules of conduct on the Blake Sea, this is an amazing place to explore and enjoy. There are many fine establishments set up within its borders, you can sail for sims on end and not run into a single ban line, and it's a great place to think about planning a nice getaway with the heavy amount of options when it comes to vacation rentals. Want something truly unique for a weekend away from home? Head over to the Hollywood Airport and ask for a flight to the SS Galaxy, an iconic 3 sim long ship that you can rent rooms in, shop and dance to your hearts content!
What are some of your favorite Blake Sea experiences? I'd love to hear from you!
Bria Oceanside
ZoHa Blogger/Social Media