New World Notes Metaverse Predictions for 2022: Likely Partnerships / Acquisitions, VR Headset Sales, Scandals & Much More
Better publish them now before we get even deeper into 2022:
Apple will not announce AR/VR products this year.
I still fail to see why Apple would risk its brand on a still-niche product as yet. Also, look at the lame prototype.
Second Life finally gets an official mobile app.
Risky prediction, given a previous SL app project was put on pause last year — but that was also when a new mobile project was strongly hinted at.
Quest 2 Install Base Remains Under 20 Million in 2022
We'll likely see relatively strong holiday 2021 sales in upcoming earnings reports, but I'm assuming we went into 2022 with a Quest 2 install base of about 6-8 million total, and that the holiday sales brought in 6-8 million more.  
There will be major government involvement over one or more Metaverse platforms.
Since we keep reading stories like this, and most Metaverse platforms are used by children and teens, the chances keep increasing that Metaverse execs will be forced to testify before Congress (or an EU governing body).
Several more after the break!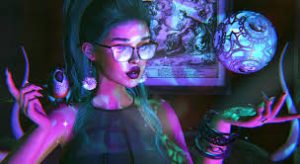 VRChat or Rec Room will be acquired or partner with a major tech company.
I'd put odds on it being Rec Room, with the likeliest suitor being Microsoft. 
There will be a major scandal or controversy around one of the blockchain/NFT-oriented Metaverse platforms.
With NFTs beset by scams and NFT/blockchain-oriented Metaverse platforms seeing low user numbers but extremely high investment and speculation, this is only a matter of time.  
Linden Lab spinoff startup Tilia to announce major funding or partnership.
The success of Tilia-powered Upland, not to mention the need for a reliable payment provider that can deal with virtual and real currency, means we're likely to read less about Linden Lab's Second Life, and more about Linden Lab's Tilia.
Valve/Steam will announce its own Metaverse product.
When it comes to the Metaverse, Valve remains the dog that doesn't bark — but can, and should, if it wants to rule this market.
NWN 2021 predictions were 7 out of 10 correct (or 6 of 10 if you're feeling less generous), so let's see how I do this year.
Have A Great Week From All Of Us At Zoha Islands And Fruit Islands